Holley 241-84 M/T Valve Covers for Big Block Chevy Engines Polished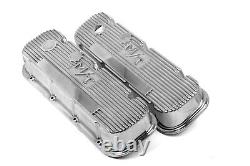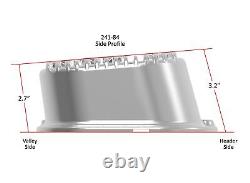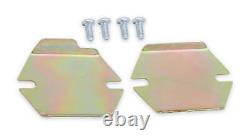 241-84 Holley M/T Valve Covers - Vintage Style - Finned - BBC - Polished. Chevrolet Big Block - Cast Aluminum. Precision manufactured with knock-out plugs for stock PCV (smog Control) and oil fill installations. Cast aluminum construction for even gasket sealing.
Top cover surface may be used for engraving your name horizontally. So we have a chance to make it right - we want your repeat business!
Check out the official Holley Performance.