Alternator For Chevrolet Cavalier Pontiac Sunfire 1996-1998 HO-8199-2-200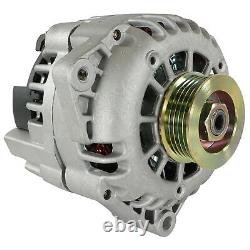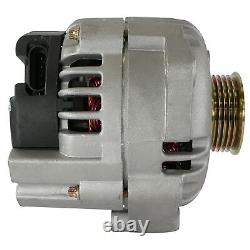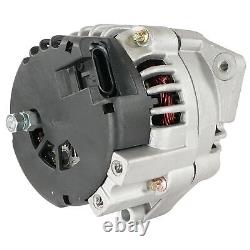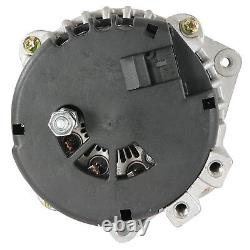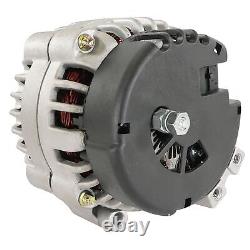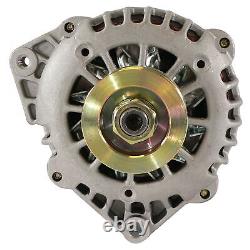 We are aftermarket parts experts. Engineered to perform just like the original alternator in your vehicle or power equipment. Quality built for better performance. Most alternators offer high temperature epoxy and grease for better performance. Brand new alternator - not a remanufactured or refurbished one with wear and tear.
High Output Alternators for Chevrolet and other GM Vehicles DB Electrical offers premium-quality alternators that deliver high-performance for Chevrolet and other General Motors brands such as Buick, GMC, Pontiac and Oldsmobile. Owners of Chevy cars, trucks, vans and SUVs appreciate the highly engineered quality of High Output Alternators for flawless mechanical performance and longevity. Founded in 1911, Chevy has been a symbol of the American road for over a century.
A DB Electrical alternator is a great choice for keeping your Chevrolet or other GM vehicle on the road. Check our applications table below for specific makes and models for this alternator. High Output Alternator Benefits Some vehicles require additional power for optimal performance. When that's the case, replacing a standard stock alternator with a high output alternator is a wise decision.
High output alternators produce more power for vehicles demanding more energy usage. Here are times when a high output alternator make sense.
High performance and off-road vehicles : If your vehicle has more accessories drawing power, such as custom electronics or high voltage headlights, you may need an alternator with a higher amp capacity. High-end audio systems : When you have a booming audio system with powerful amplifiers and subwoofers, a high output alternator will supply adequate power to keep the music playing. Frequent battery or alternator failures : Overtaxing the capacity of a standard alternator can shorten the life of the battery and alternator itself.
If you've had to replace these components frequently, you might want to consider a high output alternator. With High Output Alternators, you'll get. Superior Quality Every Time : Our aftermarket alternators deliver performance that's equivalent to the original. Direct-Fit OEM Replacement Parts : DB Electrical aftermarket alternators are designed for perfect fitment to replace the ones that originally came with your vehicle.
Engineer-Tested Excellence : Our alternators go through a rigorous testing program to ensure optimal performance. Most alternators are supplied with their final test results and performance curve.
Yes, you have a full year to make sure your alternator meets your expectations. Q: Can I use a high amp alternator to revive my very weak or nearly dead battery?
A: Batteries and alternators work together as a team. If one is weak, it adversely impacts the other. You should never use a new alternator, high amp or stock, to recharge a weak battery.
It often will prove too taxing and stress the new alternator. When installing a new alternator, it's often recommended to also replace the battery if it's older or weakly charged.
Q: Can a high amp alternator cause damage to a battery? The capacity to generate higher amperage will not damage a battery. A: An alternator that generates more amperage will require more horsepower to operate, but in most cases it won't require so much horsepower that it would adversely affect the engine. Q: Will a high amp alternator mess up the computer system in a vehicle? Assuming the alternator is installed correctly, a high amp alternator shouldn't negatively affect a vehicle's computerized system. Q: How will a high amp alternator affect fuel consumption?
A: There are many variables that affect fuel consumption. An alternator that runs more efficiently can potentially reduce fuel consumption, and in many cases a high amp alternator will provide greater efficiency. Q: What's a common mistake people make when installing a high amp alternator?
A: Not using appropriately sized positive and ground cables connecting the alternator to the battery terminals is always a mistake. Improvising with cables that are close but not exactly right is an error that could lead to problems. Q: What does it mean to oversize an alternator? A: Oversizing is the act of installing an alternator that produces more amperage output so that you use a smaller percentage of its overall output.
Using an exceptionally high percentage of electrical load on an alternator can stress it, which can often shorten both alternator and battery life. If you oversize with a high amp alternator and use only 35 to 50 percent of its rated output, instead of a higher percentage with a standard stock alternator, you can often extend both alternator and battery lifex. Condition and free from damage of any type, including, but not limited to dents, scratches, cracks, abuse, defacement or indication of removed screws/fasteners or seals. DB Electrical shall not be held liable for packages lost in transit. The customer may use this label to return the item to DB Electrical free of charge.
After the item is received by DB Electrical for processing, DB Electrical will send out a replacement unit. If you have a problem, we will take every step to assist you.
This listing is currently undergoing maintenance, we apologise for any inconvenience caused. This item is in the category "eBay Motors\Parts & Accessories\Car & Truck Parts & Accessories\Starters, Alternators, ECUs & Wiring\Alternators & Generators". The seller is "dbelectrical" and is located in this country: US.
This item can be shipped worldwide.
Type: Alternator
Amperage: 200
catalogMPN: HO-8199-2-200
Unit Type: Alternator
UPC: 608603593020
Brand: BBB Industries
Manufacturer Part Number: 8199-2