SBC Performer EPS Aluminum Intake Small Block Chevy 305 327 350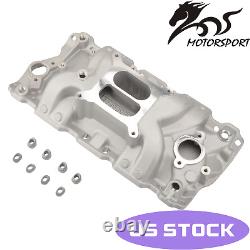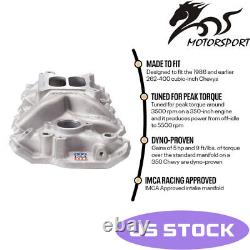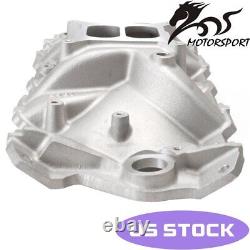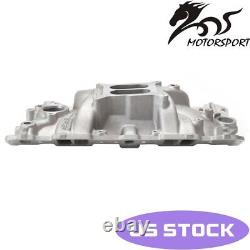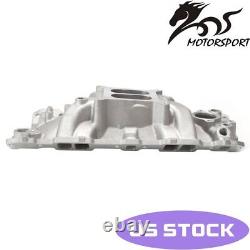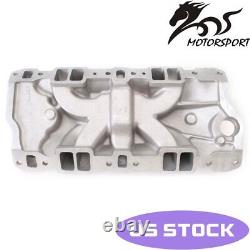 Designed for 1986 and earlier 262-400 cubic-inch Chevys, the Performer EPS dual-plane manifold is optimized to deliver superior performance over other low-rise dual plane manifolds. This small-block Chevy manifold has a runner design thats "tuned" for peak torque around 3500 rpm on a 350-inch engine and it produces power from off-idle to 5500 rpm. Dyno tests showed gains of 5 hp and 9 ft/lbs of torque over the standard Performer manifold on a 350 Chevy.
From 3000 to 4500 rpm, the increases averaged 5+ ft/lbs. Of torque for more performance where you need it most.