Engine Intake Manifold-Base Edelbrock 2701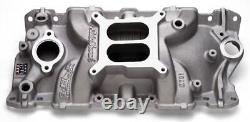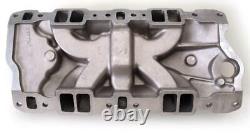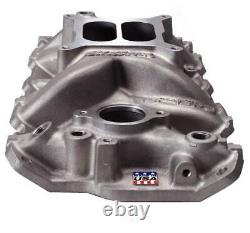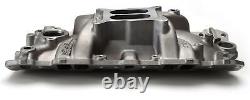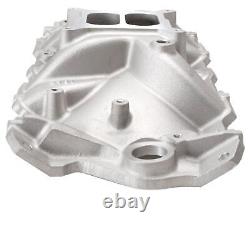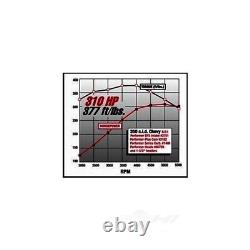 Engine Intake Manifold-Base Edelbrock 2701. Brand: Edelbrock Part Number: 2701 Item Condition: New Item Description: Base Quantity Needed: 1 Item Specifics. Edelbrock part #2701 Performer EPS intake manifold is designed for 1986 and earlier 262-400 cubic-inch Chevys. Edelbrock's Patented Dual-plane, low-rise design with a 180-degree firing order greatly improves torque over a wide rpm range for excellent throttle response. With that the Edelbrock Performer EPS intake manifold has a runner design that's "tuned" for peak torque at 3500 rpm on a 350-inch engine making it ideal for power from off-idle to 5500 rpm. Dyno tests showed gains of 5 hp and 9 ft-lbs. Of torque over the Edelbrock Performer manifold #2101 on a 350 Chevy. From 3000 to 4500 rpm, the power increases averaged 5+ ft-lbs. Of torque for more performance where you need it most. See Item Specifics section for additional specifications about this part. To confirm that this part fits your vehicle, enter your vehicle's Year, Make, Model, Trim and Engine in the Compatibility Table. Also review the notes section in the compatibility chart for additional specifications about this part.
This part generally fits Null vehicles and includes models such as Null with the trims of Null. The engine types may include Null.
This part fits vehicles made in the following years Null. WeGotAutoParts is your source for everything automotive. Portions of the part information on this page have been provided by WHI Solutions, Inc.