Edelbrock 7101 Performer RPM Small Block Chevy Intake Manifold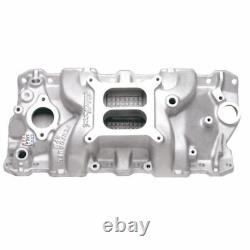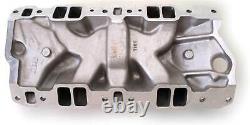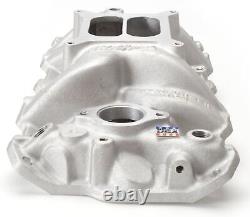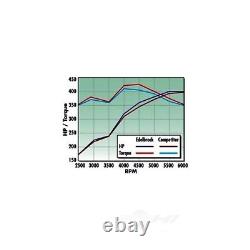 Edelbrock Part # 7101 Performer RPM intake manifold is designed for 1955-86 262-400 c. Chevy V8's for maximum power and a broad torque curve for high- performance street/marine engines. Provides power like a single-plane and throttle response like a dual-plane. Has provisions to machine for an oil fill tube.
No provisions for exhaust heated or stock-style choke. Accepts late-model water neck, air-conditioning, alternator and H. Will fit cast iron Chevrolet Bowtie heads, but will not fit 1987 and later cast iron heads. Intake manifolds will not fit under stock Corvette hood.