Small Block Dual Plane Vortec Intake Manifold for Chevy 3.5 350 V8 1996-2023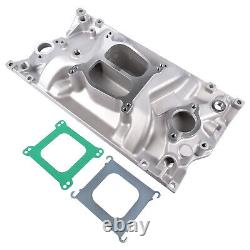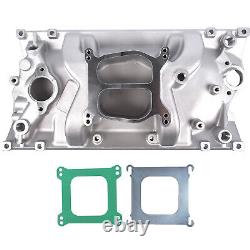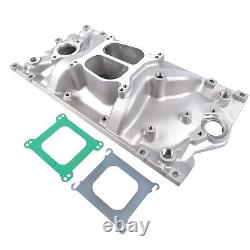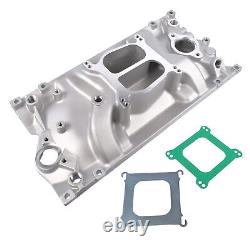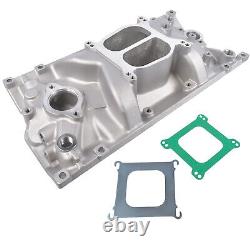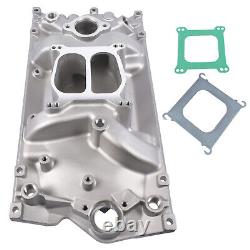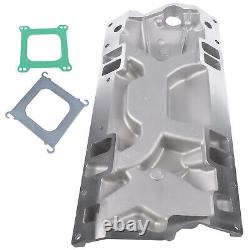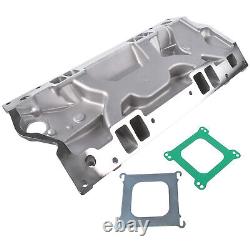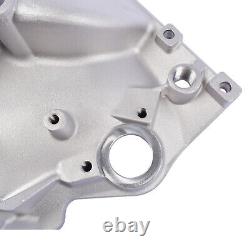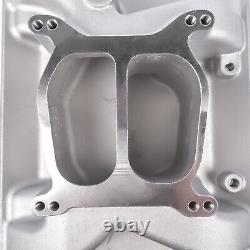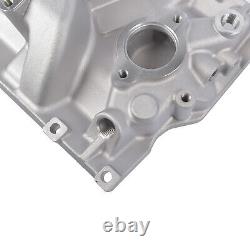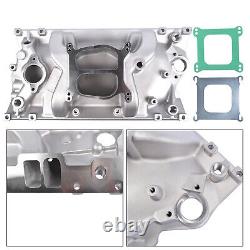 Fits engine swaps using the 1996 and later Vortec cast iron heads or the Edelbrock E-Tec aluminum heads. These manifolds can be used on any Chevy V8 engine utilizing the late Vortec head.
Features dual-plane design with a satin finish. Chevrolet 1996- V8 5.0L/305 Chevy Small Block Vortec Engine. Chevrolet 1996- V8 5.7L/350 Chevy Small Block Vortec Engine. Specifications: CARBURETOR QUANTITY: 1 INTAKE STYLE: Dual Plane BASIC OPERATING RANGE: Idle to 5,500 RPM MANIFOLD HEIGHT: 4.25 MANIFOLD MATERAL: Aluminum EGR: No INCLUDED: Head Bolt Adapters Choke Block-off Kit Square Bore Adapter Kit. Item is 100% New, Never used or installed.
180° dual plane design for outstanding power from idle to 5500 RPM. For use with Vortec style heads. Can use either spread or square bore carbs, includes adapter plate and gasket for square bores. Ideal port position - allows custom porting for maximum power.
Dual distributor hold-down provisions for extra protection against distributor rotation. Accepts late-model water neck, air-conditioning, alternator, and HEI. Pressure tested to insure leak free operation. Professional installation in highly recommended.
We offer sophisticated products at a high technological level, with the highest possible quality and the most favorable price. With these parts you can replace your defective parts simply plug and play. 24 months without mileage limitation. Please compare carefully with Photos or OE number before purchasing the part.
Please leave us your full name, your telephone number and detailed address when ordering. We try our best to pack the products as good and safe as possible, so they always arrive in a good condition.