Fits Chevy Small Block SBC Engines 302-400 Aluminum Bare Angled Cylinder Head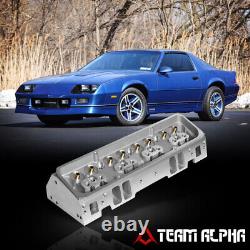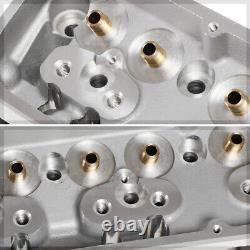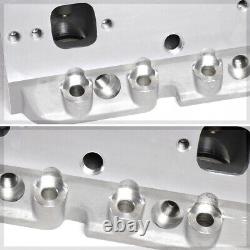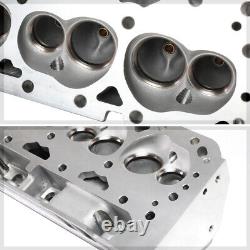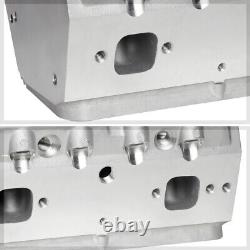 The cylinder heads are economically priced, out-of-the-box-ready bolt-ons. It includes state-of-the-art aluminum casting, intake ports that are specifically designed for outstanding versatility, and combustion chambers.
The standard features include aluminum alloy construction, phosphorous bronze valve guides, high-nickel valve seats-plus ends milled and drilled for accessories, as well as angled spark plugs. When choosing the right heads, it's quality, performance, and price that matter most.
Our cylinder heads deliver on all three! Each unit is tested to ensure OE Level Performance. Installation instruction is not included. We have the right to refuse an order based on the result of a risk assessment. Tracking numbers will be easily accessible as soon as they are created and processed.
All pictures and images are for illustrative purposes only. They may not be exactly the same as the actual item such as content, color etc. We try our best to accurately describe the item listed. However, slight errors may occur. The person that is purchasing this product makes the following representations and acknowledges and agrees to the following terms and conditions. This off-road race only product ("this Product") is designed and intended for use in organized, amateur and professional racing events, but is limited to closed-course racing and open-course racing that is formally sanctioned by a recognized racing organization involving the motor vehicle in which it is installed (the "Vehicle"). It is not for use on public highways or roads nor is it for recreational off-road use other than solely for competition purposes.
Use of this Product for purposes other than solely for competition is a violation of federal law and may violate applicable state or local environmental, motor vehicle and other laws. The User warrants that this Product shall only be used in sanctioned closed-circuit events. That use of this Product may make the Vehicle unfit or unsafe for the purposes intended or for any purpose and cause personal injury, property damage or death. That the installation of this Product, improper installation of this Product, use of this Product with other components or failure to use this Product in conjunction with other components, could result in or cause personal injury, property damage or death.
THIS PRODUCT IS FOR COMPETITION RACETRACK USE ONLY. ALL OTHER USES ARE CONTRARY TO FEDERAL LAW. Get all the Latest News, Updates and Special Offers about Our Store.