Edelbrock 7561 RPM Air-Gap Big Block Chevy 2-O Intake Manifold Oval Port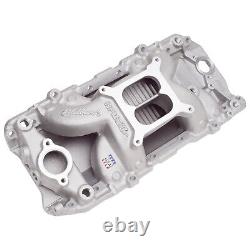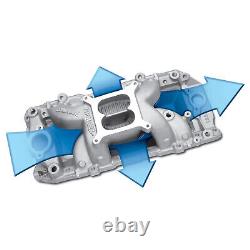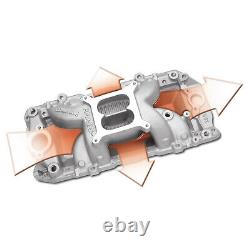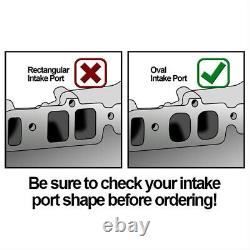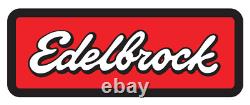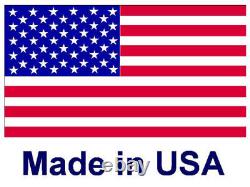 Fits Big Block Chevy V8's with Oval Port Heads. Engine Block Deck Height: Standard deck. Basic Operating RPM Range: 1,500-6,500.
Intake Manifold Height: 5.220 in. Notes: Will not fit under the stock hood of a Corvette, 1965-67 Chevelle or 1967-81 Camaro. Edelbrock Performer RPM Air-Gap Intake Manifolds. Edelbrock Performer RPM Air-Gap intake manifolds incorporate race-winning technology that's been used on Victor Series competition intakes for years.
The open air space from the Air-Gap design separates the runners from the heat of the lifter-valley cover. So, the air/fuel mixture stays cooler all the way to the heads, which produces a denser charge for more power. Runners are tuned to move the power band 1,000 rpm higher than Performer Air-Gap manifolds, from idle to 5,500 rpm up to 1,500 to 6,500 rpm.