Edelbrock 7163 Big Chevy Rectangular Port Performer RPM 2-R Intake Manifold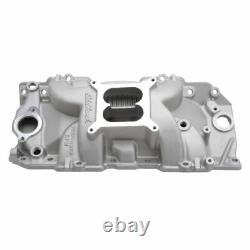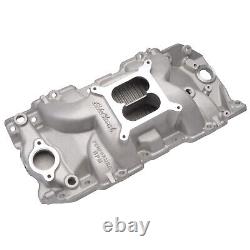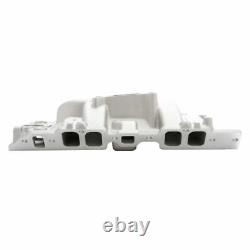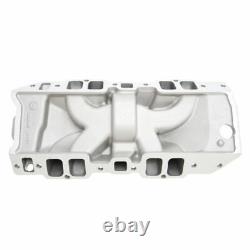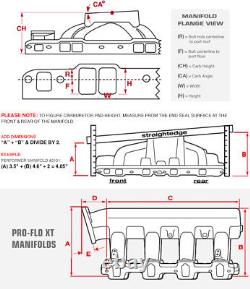 Edelbrock Performer RPM 2-R Intake Manifold Part # 7163. Designed for street Big Block Chevy 396-502 c. Chevrolet V8's with high-performance rectangular-port cylinder heads.
Message Us With Any Fitment Questions. This dual-plane high-rise manifold offers maximum horsepower with a broad torque curve.
No provisions for exhaust heated chokes. Accepts late-model waterneck, air-conditioning, alternator and HEI equipment. Recommended intake gasket: Edelbrock # 7202.
Manifold height: A-4.45", B-6.0". 25 taller than stock high-rise aluminum manifold. Carb pad height: 5.22. Carb recommendations: Edelbrock AVS2 or Performer Series 650-800 cfm.
Use bracket # 8031 for 1972-78. Port exit dimensions: 1.56"w x 2.24"t. Will not fit under stock hood of Corvette, 1964-67 Chevelle or 1967-81 Camaro. Use RTV sealant to properly seal end seals, such as Edelbrock High Temp Silicone sealant # 1076, DO NOT USE END SEALS GASKETS.
Hardened washers Must be used with intake bolts to ensure proper torque and prevent galling of the aluminum.